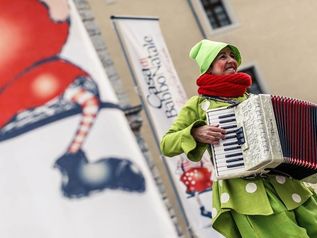 Have a magical holiday with ELFO, Efficient Leader of the Fairy Order at the most exclusive Academy with games, activities and fun to earn your diploma as QUALIFIED ELF.
The admission to the Elves Academy is possible only by booking in one of the partner accommodation.
Admission terms:
experience with toys;
loving animals, expecially those from the northern hemisphere;
age under 12
A whole magic weekend along with ELFO, the efficient leader of Santa's helpers, to become a qualified elf and meet Santa himself in his house on the lake.
You can book at the Accademia degli Elfi on one of the weekends in December, beware the seats are limited, you will receive with free booking the entry to the House of Santa Claus ( from 1.12 to 30.12.2018 ) !
https://www.gardatrentino.it/en/elves-academy-lake-garda/